"Everyone should have one."
- Ryan Hewitt, Producer/Engineer (Red Hot Chili Peppers, Avett Brothers) -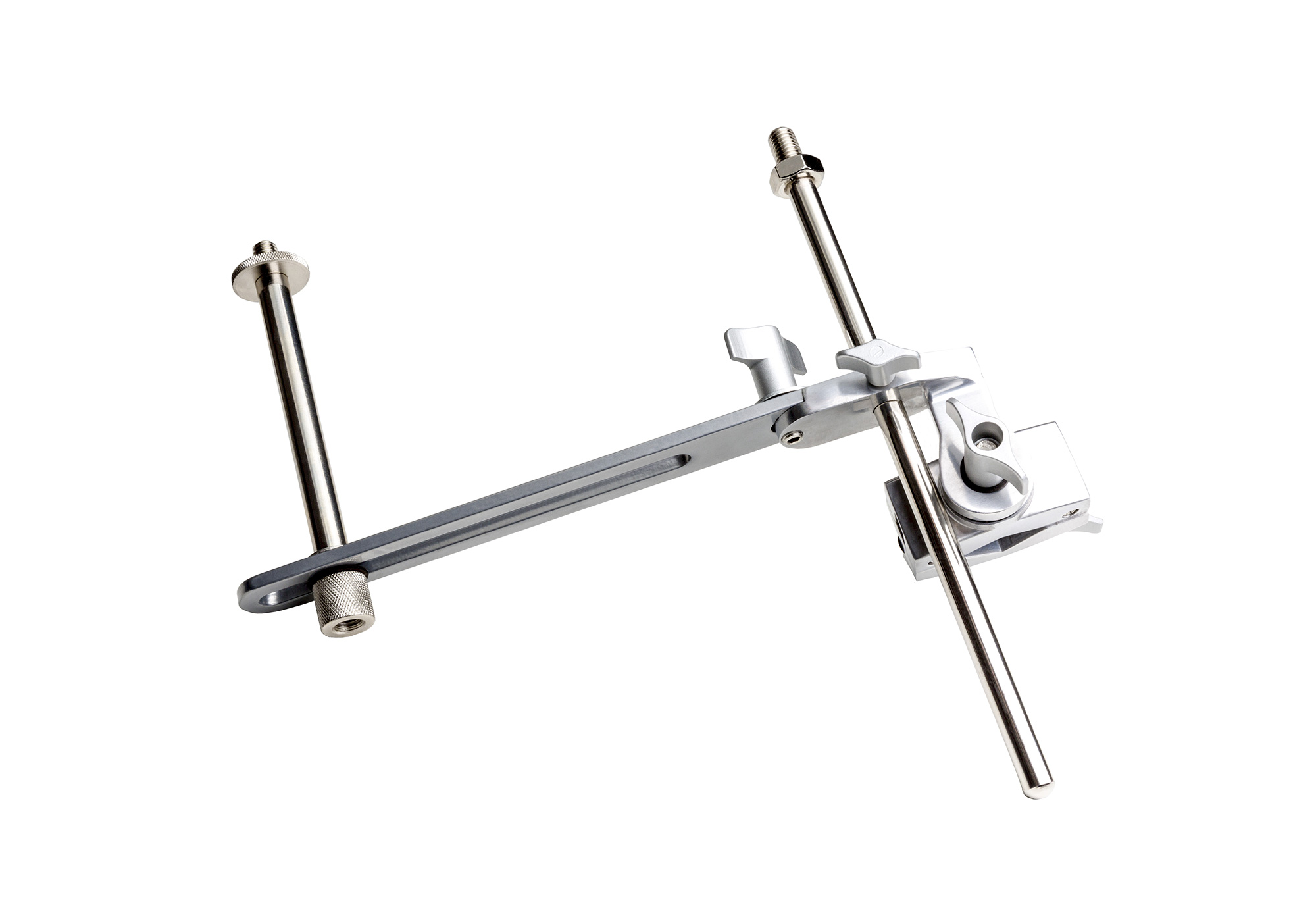 The original, patented, portable acoustic treatment device: the
Reflexion Filter® PRO

.
Beautiful concert halls, gigantic high-ceilinged spaces, lofty stairwells with glorious natural reverb...capturing the sound of an acoustically-pleasing room can make a great recording truly special. But getting a good sound in a bad space is very, very difficult.
What if you're an artist recording at home? What if you don't have the budget for a properly treated studio? What if you move to a new house or apartment?
What if you don't want to hear your room?
Since we invented the Reflexion Filter in 2006, over 120,000 units have made their way into studios and homes worldwide - and it remains the indisputable industry standard for portable, effective acoustic treatment.
When you put a microphone in front of you, it doesn't just hear you - it hears the room around you.
Even if it's a cardioid mic and is listening mostly to just you, it's still picking up reflections from your voice or instrument that are bouncing off the walls and coming back to the mic. The goal of acoustic treatment is to minimize the pickup of such reflections so your primary sound source comes through as pure as possible.
So why not just put some cardboard or foam behind the mic?
Some materials are good at absorbing or reflecting particular frequencies - for example, foam absorbs highs really well, but does nothing for lows.
Unlike cheap foam RF imitations, sE's patented multi-layer technology works evenly across the whole frequency spectrum to ensure a balanced, even sound with no coloration at all.
This is what makes the Reflexion Filter unique, and makes it the choice of the biggest recording artists in the world - whether they're working in untreated rooms, or working in a professionally-designed studio and just need a little more isolation.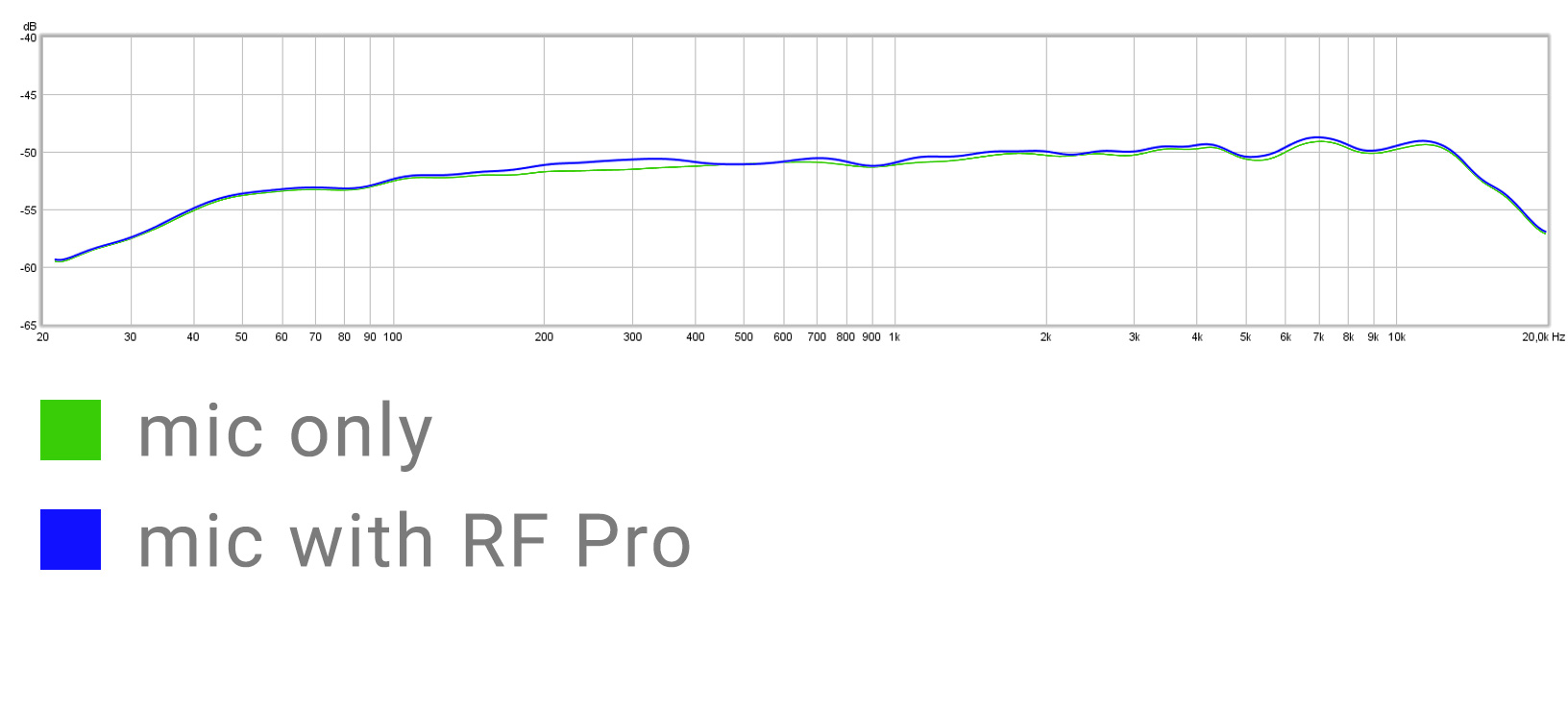 And just like our microphones, each Reflexion Filter is hand-made in our very own factory.
In 2016, we completely redesigned the RF Pro's mounting hardware to increase stability, simplify ease of use, and provide an updated level of performance, durability, and aesthetics.
It allows panning and tilting for maximum flexibility, and all moving parts are chromatized to ensure low wear. The extra stability means that your RF Pro can be positioned solidly at any angle to help provide a "dry" sound when recording any source - vocals, acoustic and electric guitars, amplifiers, drums, room mics, strings, and countless other instruments.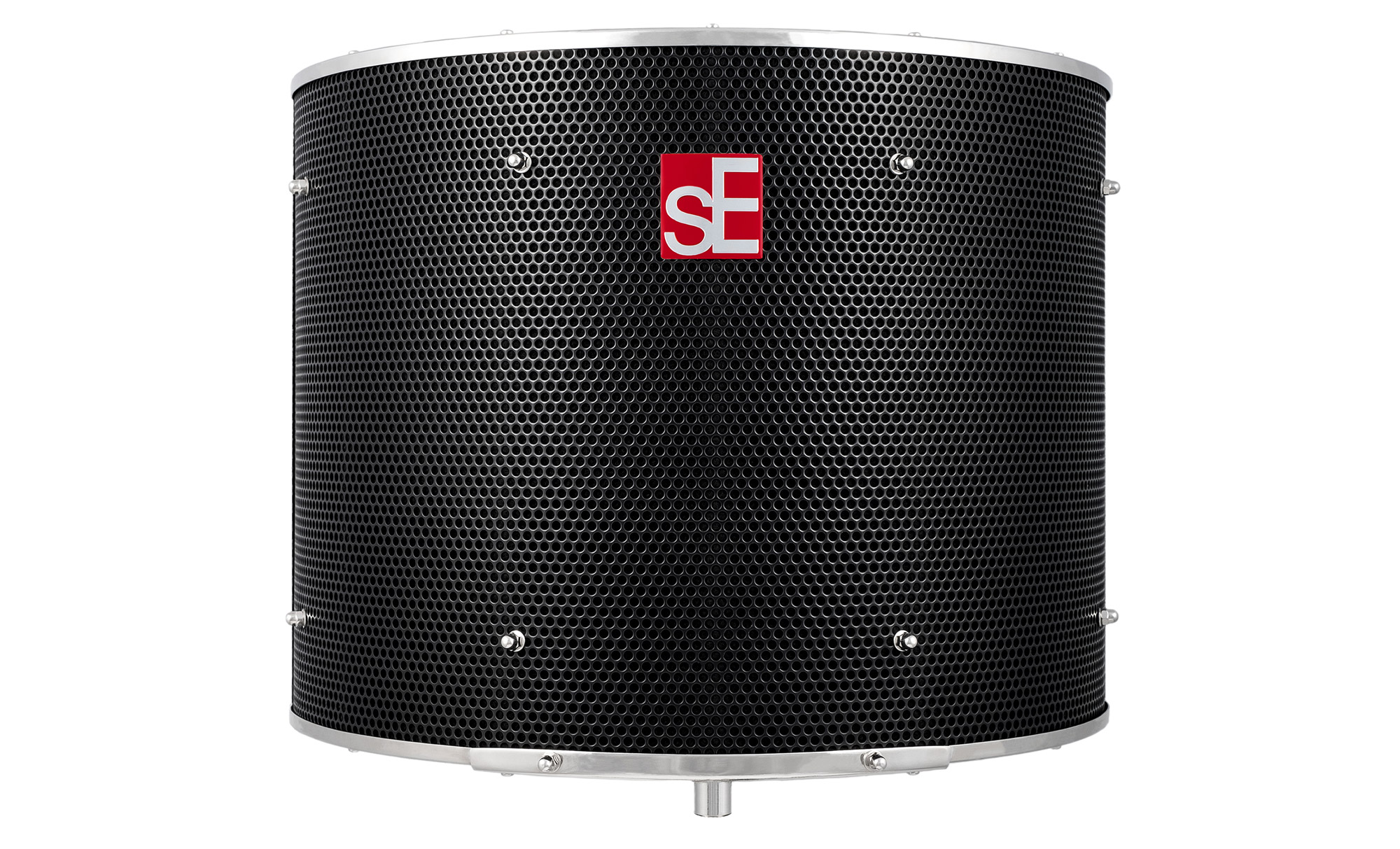 Created by user request, the RF Pro Black is a color variant of our original Reflexion Filter Pro, and is available through select authorized sE resellers worldwide.
With the same hardware and performance as the latest version of the RF Pro, the RF Pro Black utilizes a special matte black acoustic fabric behind a black perforated aluminum rear panel.
Please contact your local dealers or distributor to inquire about availability.
Reflexion Filter® Pro

Mounting bracket

Screw wrench

Mic stand thread adapter
This video shows assembly of an RF Pro from mid-2016 and before:
Assembly PDF, mid-2016 & before:
Assembly PDF , late 2016 & onwards:
"Everyone should have one."
- Ryan Hewitt, Producer / Engineer (Red Hot Chili Peppers, The Avett Brothers) - sE Artist
"I use it to keep the bad out and the good in. On vocals in certain rooms, on guitar cabs, and even on drums (floor toms and kicks)."
- F. Reid Shippen, GRAMMY®-winning Mixer / Engineer / Producer (India.Arie, Ingrid Michaelson, Jonny Lang) - sE Artist
"For my last five albums I've sung my vocals right here in this room, in my home studio...and without this, it would be next to impossible. If you're making records at home, you've got to have an sE Reflexion Filter."
- Brian McKnight, R&B Singer-Songwriter / Arranger / Producer / Musician (watch video here)
"The filter doesn't seem to change the tonality of the vocals at all...it's the closest thing I have found to having consistency when recording in several environments. It simply levels the acoustic playing field, regardless of where I decide to record."
- Scott Hendricks, EVP A&R Warner Music Nashville / producer (Blake Shelton, Faith Hill, Trace Adkins, Alan Jackson, Brooks & Dunn) - sE Artist
"The Reflexion Filter has made a big impact on the quality of our home recordings. Never again will an amazing vocal take be marred by intermittent meowing or the sound of the fridge!"
- Tegan and Sara, pop musicians - sE Artist
"I've used them on vocals and instruments alike where I either need more isolation from other sounds/instruments in the room, or I don't like the character of the room and I'm trying to minimize the amount of room sound pulled into the mic."
"You can never have enough tools and tricks to get the job done. This is exactly the kind of tool that, once you have it, you'll use it over and over."
- Neal Cappellino, GRAMMY®-winning producer/engineer (Brad Paisley, Vince Gill, Alison Krauss & Union Station) - sE Artist
"I like to do vocals in the control room - much more direct interaction with the vocalist, so it's perfect for that. With so many of us working in all sorts of situations these days, the Reflexion Filter transforms any of these into a viable recording environment."
"I also think it's a wonderful device for students to know and learn about, to hear the difference with and without the filter. All audio schools should have them."
- Lenise Bent, Producer / Engineer (Blondie, Steely Dan, Supertramp, The Band, Fleetwood Mac)
"The Reflexion Filter makes a huge difference in small recording spaces that are more and more the norm..."
- Andy Bradfield, Producer (David Bowie, David Gray, Rufus Wainwright)
"Trust me, they will change your recording process for the better."
- Ricky Lawson, Drummer (Michael Jackson, Quincy Jones, Whitney Houston)
"After using this, I instantly realized how many problems I had in my booth, because all of a sudden they weren't there anymore."
"As far as clarity is concerned, the filter made the biggest difference."
"Everybody should get this product if you're thinking about recording anything. Because it's going to take you to the next level of professional and quality recordings."
"Best option on the market other than an actual vocal booth/room."
"It did two things: one, made capturing my instrument's true sound much easier, and two, saved me lots of money."
"I was pretty skeptical when I bought this, but I finally gave in after listening closely to recordings I've made in my living room. I would now say that this is a must have for any project studio with an untreated room."
"You need this even if you don't think you do. Bottom line: I didn't know how good my equipment could sound until I got this little fellow."
- Assorted Sweetwater Customers (full list of reviews here)